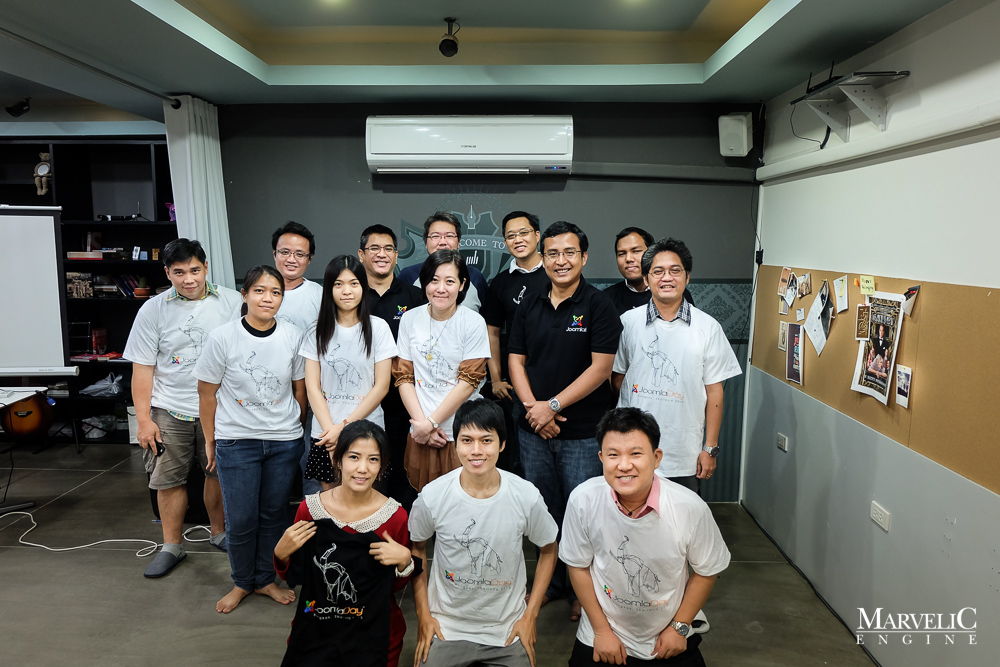 For this time, we chose to discuss about 'Migrate Joomla!' which is a hot topic now. You might think that it is not our time to migrate from the current version to the new version yet. Most users like you have faced some problems because of not migrating! So, we have selected this topic to help all users get over these problems. Also, we have invited Guru in E-commerce as our guest speaker.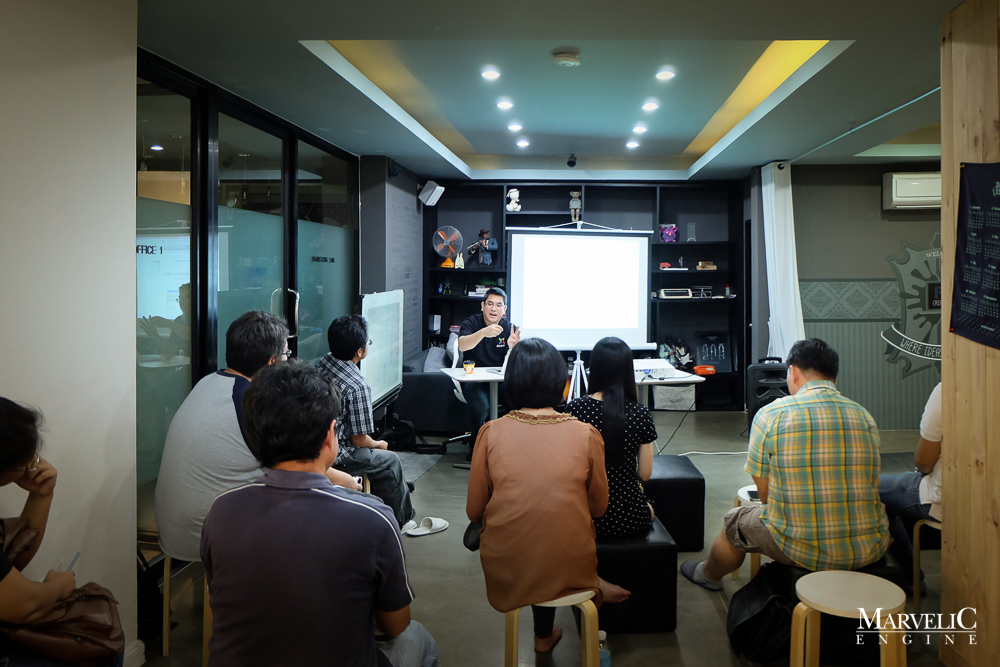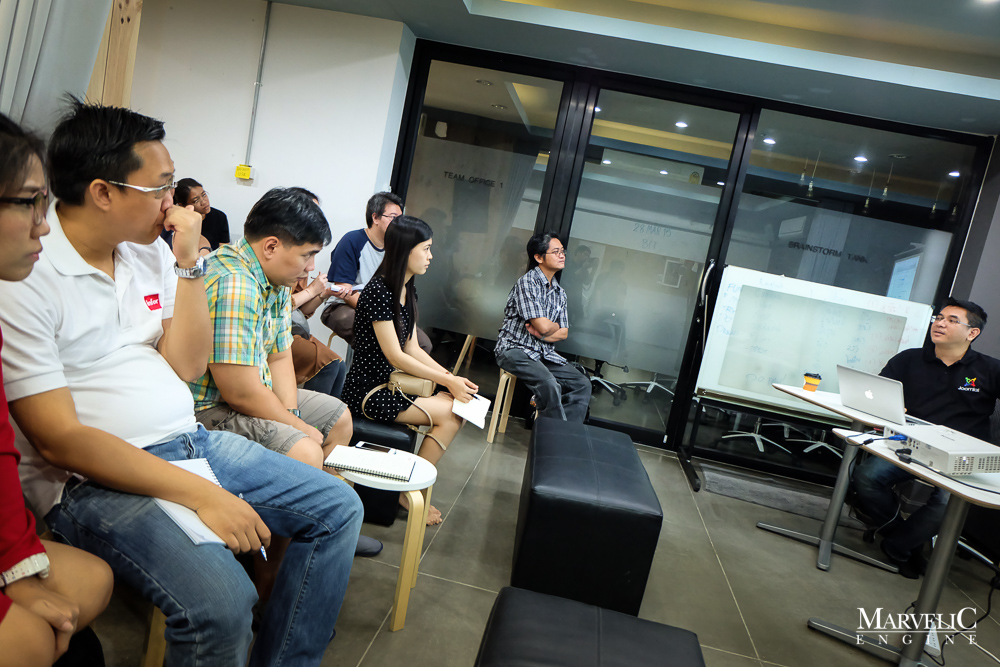 Our first speaker for Joomla! Talk #2 was Mr. Akarawuth Tamrareang (@JoomlaCorner). He explained about the disadvantages of using Old Joomla! Version and how to upgrade Joomla! version, for example, Red Migrator etc.
Then, we had our guest speaker Mr. Pawut Pongvitayapanu from Tarad.com. He talked about the new payment solution which is convenient for both sellers and buyers. This payment solution can be adapted for use on websites and connected to a social media like Facebook. Lastly, Mr. Supachai Teasakul led the Joomla Upgrading Workshop and taught about how to test the compatibility between Extensions.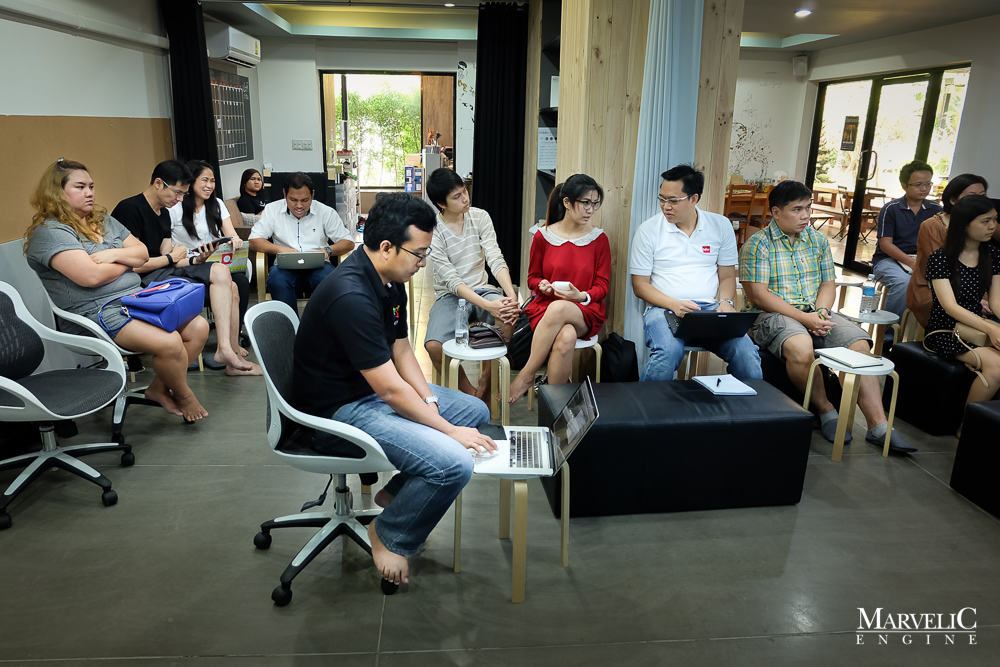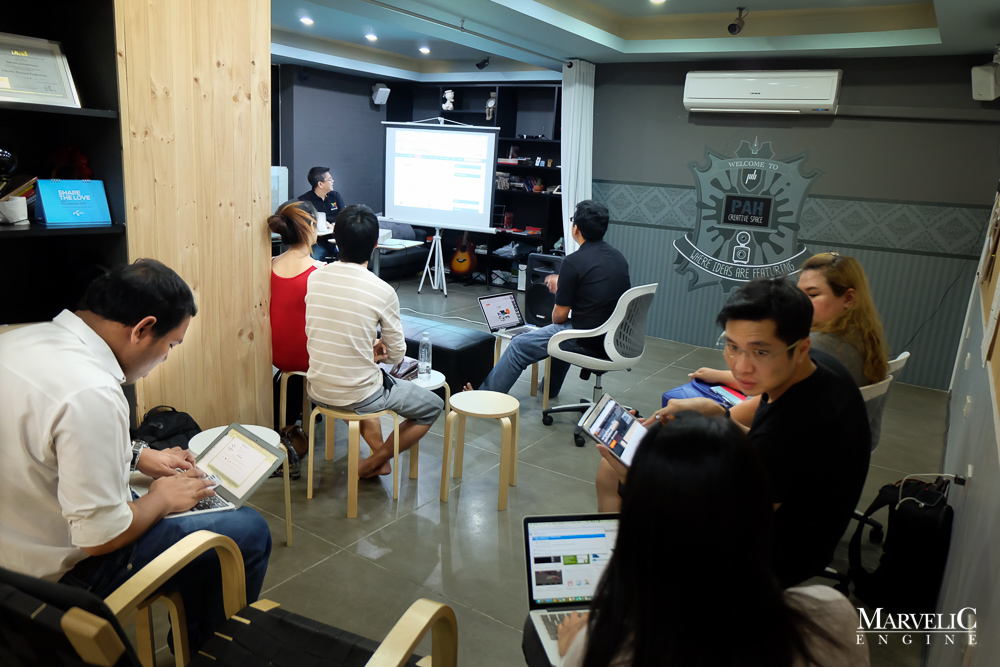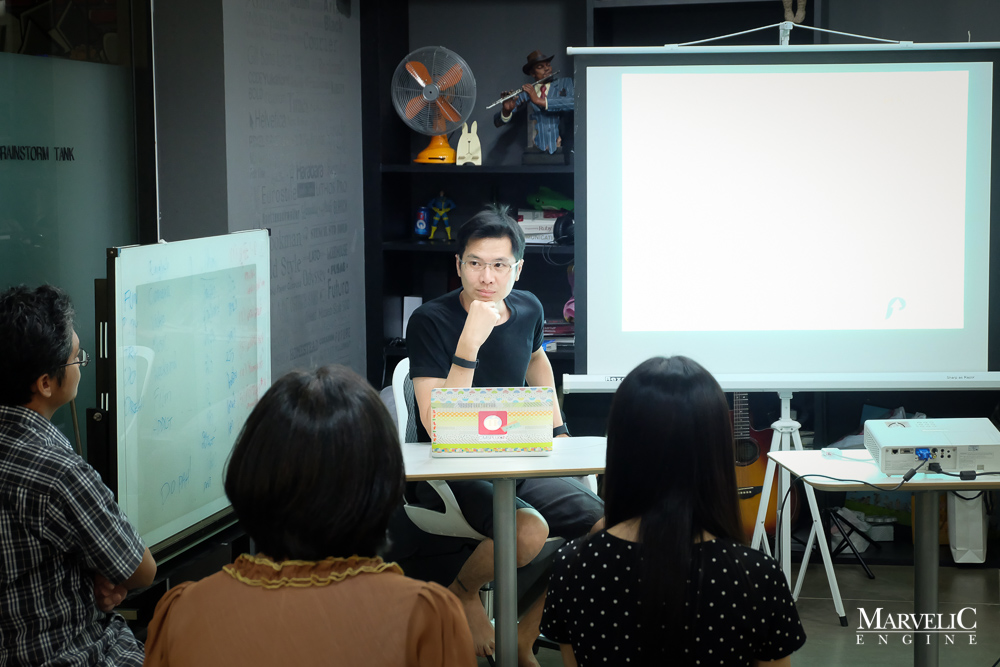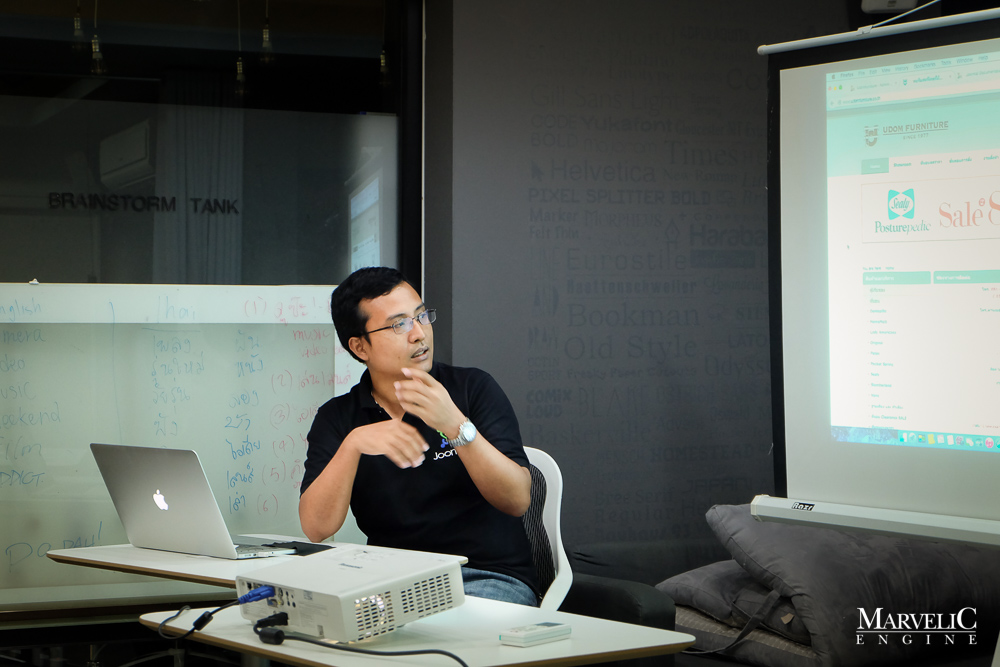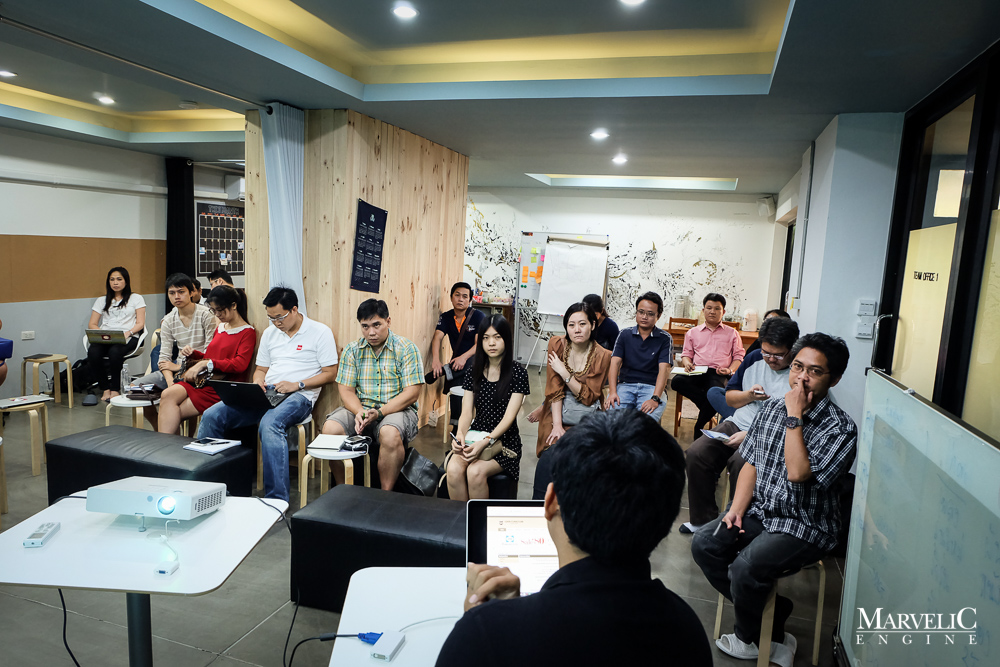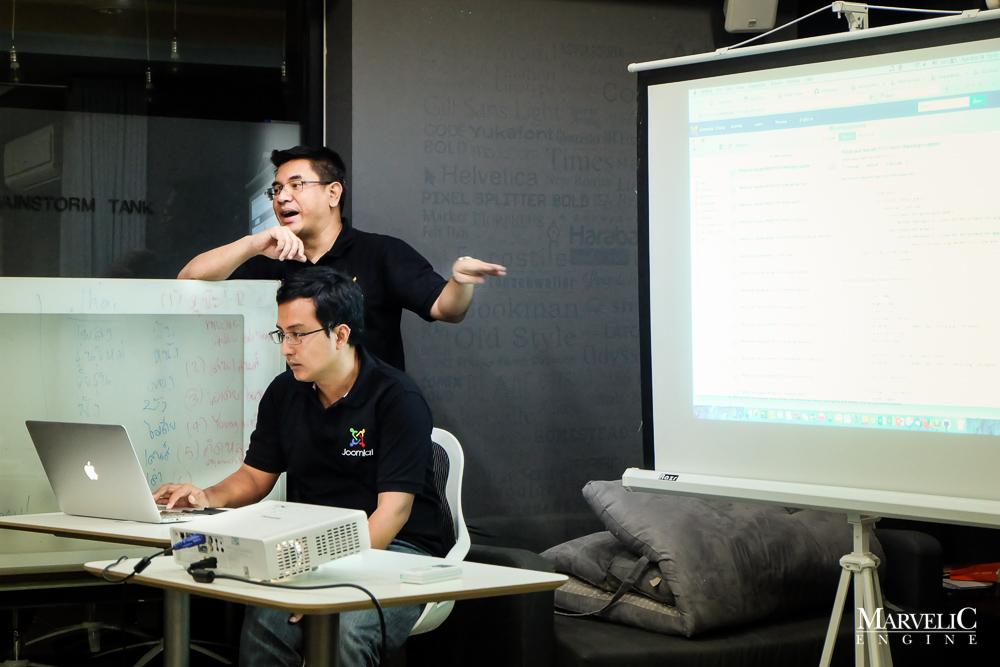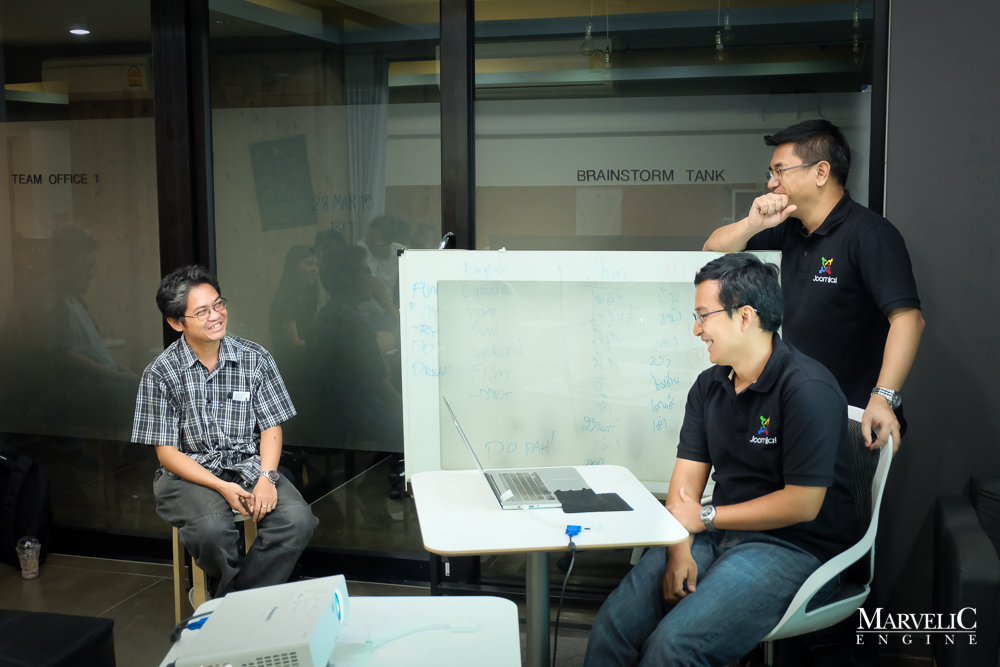 And for the last section, all speakers opened a Q&A for participants and also gave advice based on their experiences.
We would like to thank all participants for your interest in Open Source Society and devoting your time in joining us. Please stay tuned for more updates on Marvelic Engine Facebook Fanpage or Joomla User Group Thailand website: www.joomla.or.th We look forward to seeing you soon!